If you're one of the plumbing contractors, you will agree; "The demand for home improvement services is high, and the competition is even higher!"
Generally, plumbing contractors are not marketers, hence, they struggle with generating leads for their plumbing business. As a result, only a few contractors market their services online and most of them are NOT doing it correctly.
Therefore, in this article, we'll share some effective marketing strategies to get exclusive plumbing leads and stay competitive for a long time. In short, the easiest way to get more leads is through Internet marketing.
Pro tip: Stop wasting your precious time and money on TV ads, radio, or newspaper advertising. Instead, market yourself where your customers are, i.e., online searching for plumbing services.
Building an online presence is the key to effective sales and marketing campaigns. Suppose you're a plumbing business based in New York. Your potential customers use Google and type in "Plumbers in New York", you can't get more plumbing leads better than this. Especially if you have a good online presence on all channels; Facebook, Instagram, and Yelp.
Additionally, your website should be easy to read and have all the updated information about your business to get exclusive plumbing leads. Also, mention all of your services in the service area to give your customers what they are looking for. This way, you will get a chance to rank higher in the search engines.
Pay Per Click (PPC) Google ads
Around a thousand plumbing businesses are marketing their services on the Internet. And there are thousands of customers looking for plumbers every day. Therefore, if you have an online presence with a proper SE-optimized website, the chances to rank higher on Google search results are still slim. That's because every other plumbing website is using broad terms such as "plumbing service", "small plumbing business", "plumbing companies" etc.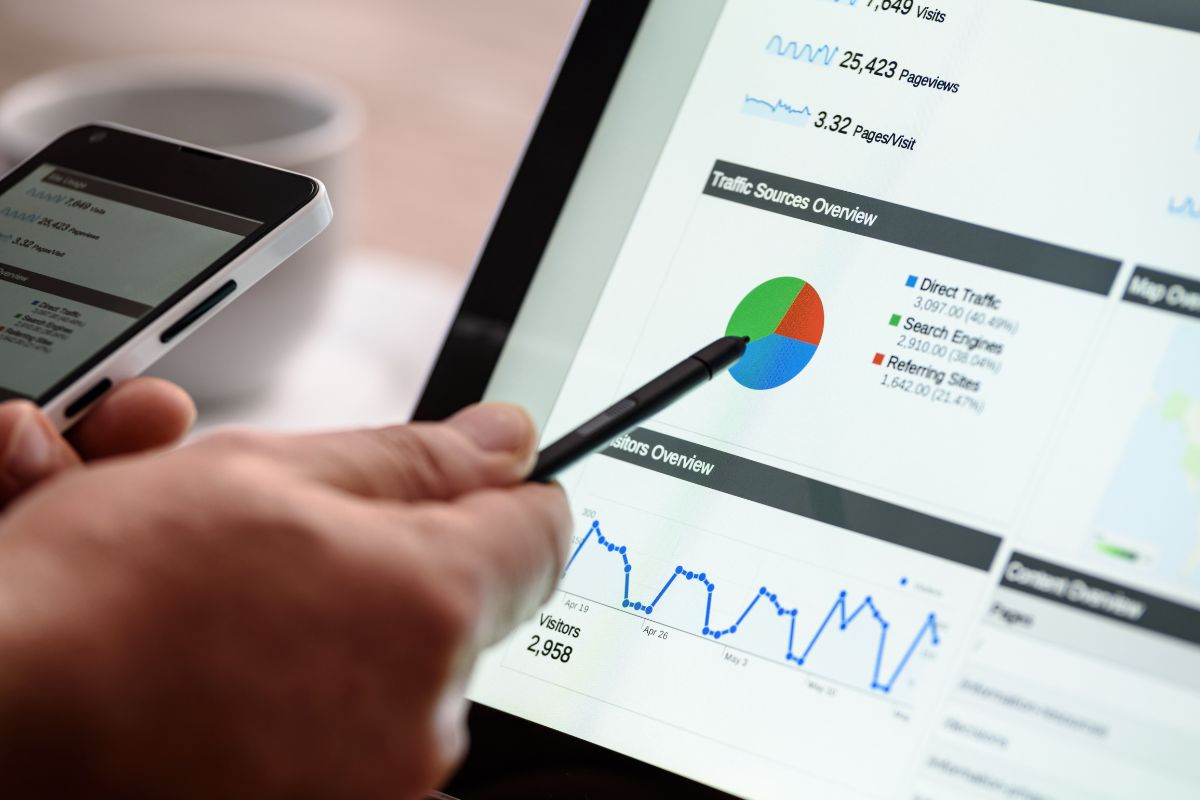 Thus, sending the right message through the right medium with conversion-focused pay-per-click (PPC Google ads) can get you immediate plumbing leads and new customers in no time. The benefit of paid advertising (PPC) is it is a highly targeted and highly measurable technique. Hence, it delivers the ads in the search engine to the right customers within their reach.
However, it's a competitive technique that demands expertise and professionalism to make your plumbing business successful. If you're investing in PPC ads, make sure to track your conversions through emails, phone calls, web forms, and downloads to know how effective your campaign is.
Sometimes, you need to start with the basics. And to generate quality plumbing leads, there is no better way than to reach the public through media. Generating plumbing leads through a press release is a third-party endorsement that is done for free. Therefore, there are some rules to follow.
Firstly, you should have a press kit for your plumbing business with legit facts and zero fluff. Identify the story behind your service business and focus on your strengths. Also, include the overview of your plumbing business, how and why you started, what are your goals for your customers, and how you plan to work on customer satisfaction.
Secondly, as a business owner, you need to include the fact sheet of your plumbing business in which you should include point-by-point facts. Also, include testimonials and reviews of your existing customers to build authority and develop trust. We highly suggest adding photos of your services to the fact sheet.
Once you've prepared the press kit, send it to your local media and include your contact information with a boilerplate at the end.
Remember; always write attention-grabbing headlines that catch the reader's attention. Your headline should follow by a powerful body of pure facts about your plumbing business.
Majority of the small businesses allow their customers to rate their experiences of their services. While many businesses shy away from feedback for fear of negative ratings, it is crucial to provide quality workmanship to get more plumbing leads.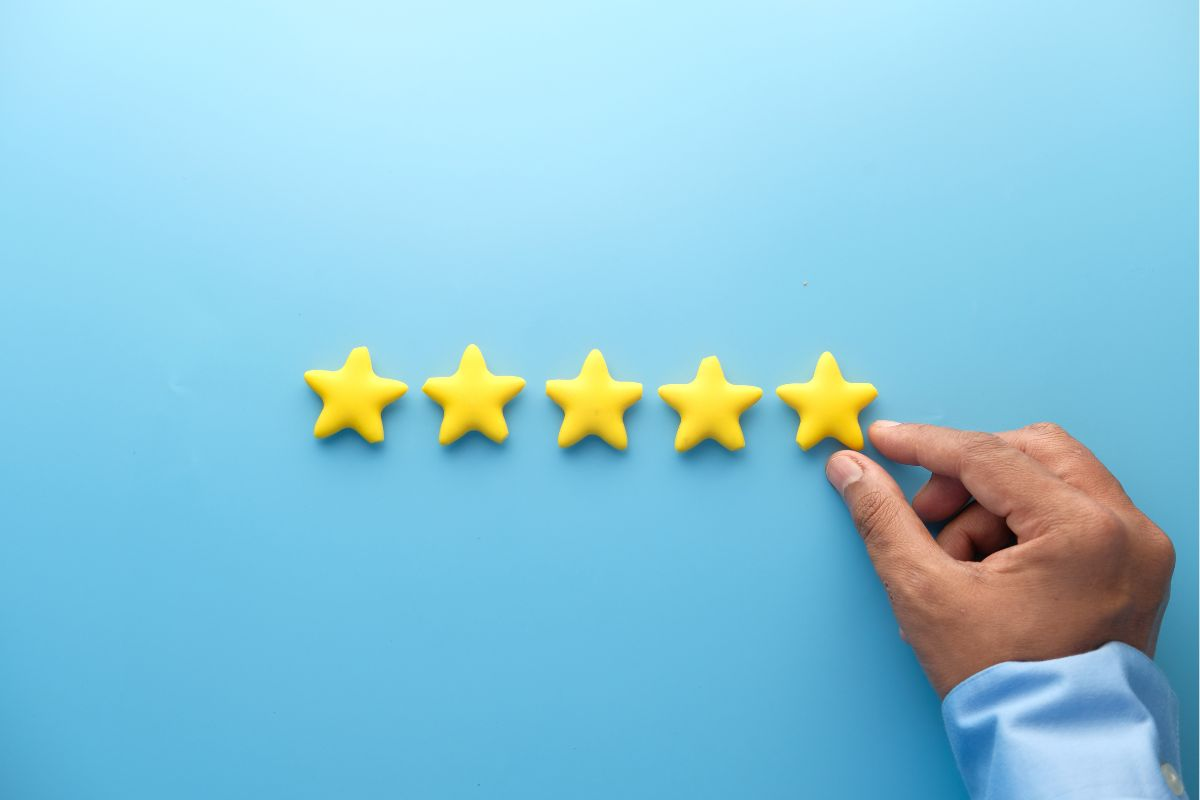 You can even offer some referral incentives to your customers. Some common examples can be, free estimates or service time extensions, discounts, or additional services at no cost. You can also offer exclusive membership and extended customer services.
The key is to utilize these ratings to their fullest. Post them on your website, run them on the ads, and email it to your list to get plumbing leads.
If you're stressed about plumbing leads cost, don't worry. Not everything has to be fancy and expensive.
Fortunately, your plumbing business is always on the go. It's high time to cash your daily service errands into something as fruitful as generating valid plumbing leads. And this is possible with car advertising or signage.
Imagine, you're always on the road—in your nearest neighbors, in front of the parks and offices, fully occupied with plumbing work. So many people notice your vehicle, yet no one knows who you are. What a waste of your time and fuel!
Always outfit your vehicle with nicely done signs. Wrap your cars in colorful wraps with your logo and other contact details to get noticed. Also, after each installment, make sure to place a yard sign as a personal referral. The yard sign guarantees your business in the neighborhood because one of them has put their trust in your plumbing company and let you inside their houses.
It's best if you can also provide incentives to homeowners to keep the signs in their yards for some time to get exposure and exclusive plumbing leads.
Improve your site's ranking through Search Engine Optimization (SEO)
Search engine optimization for your plumbing company is the bridge between failure and success. From digital marketing strategies to social media and online reviews, nothing tops SEO.
Optimizing your website for search engines is like running your marketing strategy 24/7 and competing against big fish in the industry. Therefore, if you use all the relevant keywords, and optimize images on your website, your business will show up right after paid listing in online searches.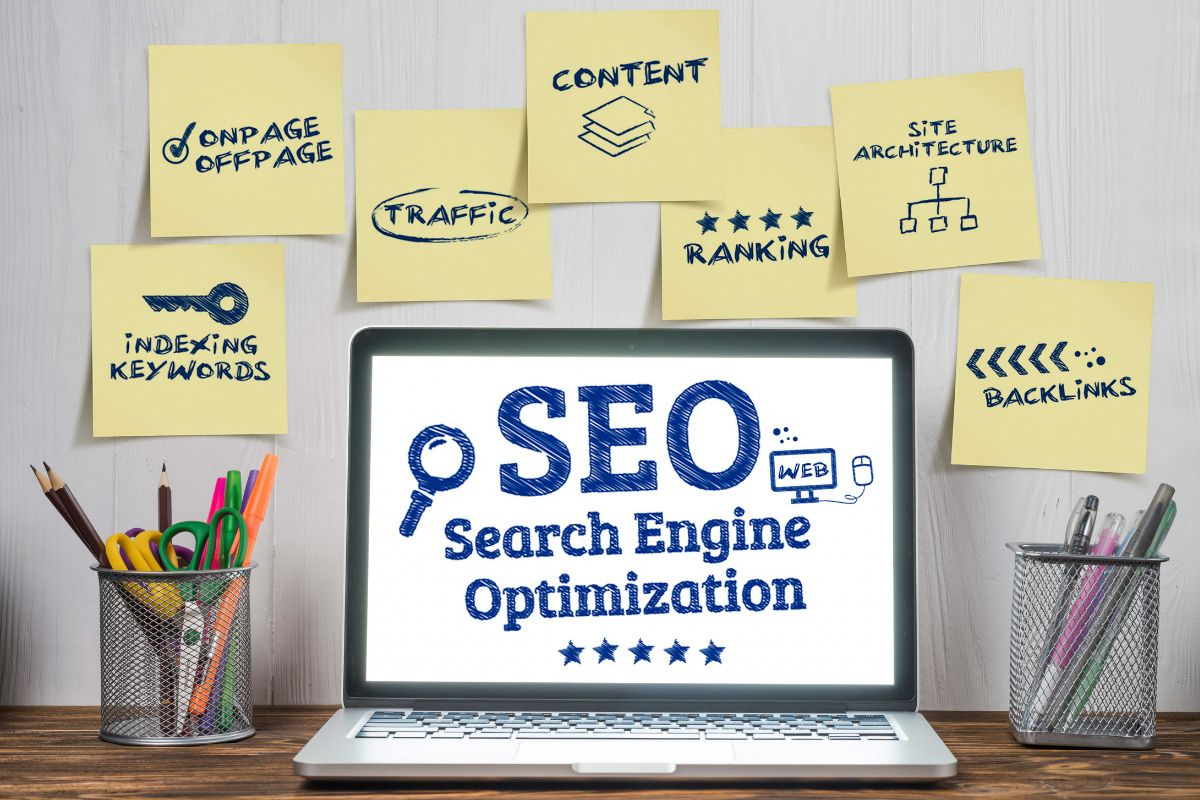 If you make it to the first page of Google, just below the paid listing—Good news! Research shows that 70-80% of people ignore paid search results, choosing to only click on organic listings. So, if you're not doing your local set properly, you're missing out on all those plumbing leads.
The motive behind doing on-page SEO is to let the search engines list your site whenever the potential customer types in anything related to your services. Be it a simple question, keyword, or single word. Therefore, hiring a professional SEO expert is important.
Start a Google Adwords Campaign
If you want quality plumbing leads within 24 hours, start a Google Adwords Campaign as an effective plumbing lead generation technique. This Google Adwords strategy works for any service that people are keen on searching for.
The only thing you need to start a Google Adwords campaign is a Gmail account and you'll get leads for plumbing within 24 hours.
Google Adwords position your website on the front page to help your clients find plumbing services. The best thing about Google Adwords is it gives you control over the location, time automation, ad spend, and more.
But before you start any of this, you need to website with a proper landing page, catered to your target client. Aim to be as specific as possible in your landing page with an effective call to action to make your campaigns successful.
We also suggest using a keyword planner to make a list of negative keywords. This way, you will save wasted clicks from queries that are unrelated to your campaign.
Create a Custom Landing Page
Home improvement industries, including the plumbing businesses, do not need 5 pages website to generate plumbing leads. To get a steady flow of business, you only need a simple 1 or 2 pages website tailored to your customers' needs. Bear in mind, your call to action should be clear, strong, and actionable. The plumbing business is a highly competitive industry, and if you're not doing your internet marketing correctly, you're throwing your dollars down the drain.
Custom landing pages are focused on your targeted audiences that are searching for plumbing services near them. Therefore, when typing in something, and your website shows up, the conversion rate increases, helping your business grow. Landing pages accelerate your lead generation strategies and marketing efforts with PPC marketing. Thus, we recommend setting up a PPC campaign in conjunction with your custom landing page.
Email marketing is the oldest and purest form of marketing technique. Sending emails to your prospects is writing love letters, showcasing your services in their truest form and always giving value to your customers.
Many people read and re-read emails from trusted sources. Therefore, to develop yourself as an established plumbing company, build your online presence, set up marketing campaigns, engage with your website visitors, and build your email list. Through proper email marketing, you can send weekly newsletters, promos, and offers about your plumbing services. In return, your customers remain entertained, informed, and interested in your business.
Email marketing also works best for retargeting your previous, satisfied customers. Once they have availed of your services, you can offer them something as a token of thanks. Furthermore, you can share valuable tips and tricks about their plumbing service.
However, be careful while developing an email marketing strategy. Also, we advise filtering out your email list every 6 months to get quality leads. Plan out your email marketing campaigns carefully with strong subject lines and powerful offers that rarely get unnoticed.
Email marketing, when done right is the most powerful marketing tool that is; quick, cost-effective, and persuasive.
If you have a website and you want to attract new plumbing customers, always make use of a blog. A well-planned blog can kickstart your plumbing business and help you get more plumbing leads within no time.
In your blog, you can share precious tricks that no plumber will tell or you can share "how-to", and "listicles" to attract real customers. You can also add links to your respective services at the end or beginning of your blog. We also suggest adding case studies to your blog section to help your potential customer engage with your website in more than one way.
Remember to keep your content unique, short, and visually pleasing. Also, never forget to optimize your content for search engines and add relevant keywords in your article, meta descriptions, and alt images.
The more creative and useful your content is, the more likes and shares it gets, leading to quality leads.
How do you get quality plumbing leads?
To get plumbing leads, make good use of the Internet. Your plumbing company needs to have a website with a custom landing page. Also, market your services through social media, email lists, and PPC Google ads. Getting honest reviews on your website is also a great way to generate plumbing leads.
How much do plumbing leads cost?
It largely depends on your budget. But generally, plumbing leads cost anywhere between $40 to $100 or even more. Many plumbing lead generation companies charge a premium fee but guarantee high-converting exclusive plumbing leads direct to you so that you can focus on your business.
How do I market myself as a plumber?
There are several ways you can market yourself as a plumber.
Create a Google Business Profile and claim your Business profile listing
Build a custom landing page with attention-grabbing design and powerful call to action that convert
Market your services using Google Adwords to generate leads
Build and grow a profitable email list and promote your business to get more leads
Invest in targeted plumbing leads through a reputable lead generation company that guarantees plumbing jobs
How do I generate exclusive plumbing leads automatically?
Generating plumbing leads automatically takes time. But once you've catered to 4 or 5 plumbing customers, it's easy and lightning quick.
Design a stunning plumbing website to attract new customers
Create an outstanding SEO strategy to rule the search engines
Ask your previous customers for honest feedback. You can offer incentives in exchange for reviews as well
Take help from a lead generation company to generate quality leads
Get leads for plumbing using paid online advertising and email marketing
Invest in digital marketing services
How can I promote my plumbing services?
The easiest way to promote your plumbing website is through word-of-mouth marketing. You can ask your previous customers to review your services. Later, you can use their reviews on your website, social media accounts, email marketing, and landing pages. Also, update your Google Business profile with the latest information and images along with reviews and contact numbers.
Plumbing is an emerging and highly competitive profession. Therefore, to get more plumbing leads, it's essential to up your marketing game and win the race long-term. If you're a small plumbing business owner looking for a professional plumbing website, there's no better place than EZ Service Website. We offer everything your website needs along with plumbing SEO tools to generate exclusive leads. Ready to start your 30 day free trial?